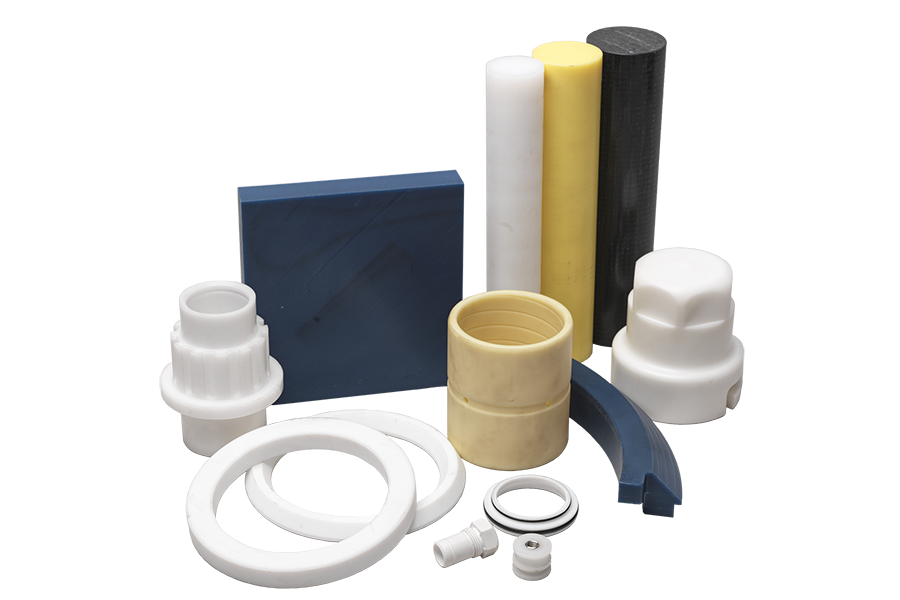 Compared to metal, plastic has many advantages – it is lightweight, strong, resistant to chemicals, it is cleaner and easier to machine and is cost effective in comparison to metal (stainless, bronze or brass).
Seal House offers a wide range of industrial plastics available either by the sheet, cut-piece, rod or tube form.
Alternatively, we can custom-machine precision components to your exact requirements, including, amongst others:
• Rollers
• Bearings
• Wear strips
• Wheels
• Piston and back-up rings
• Scrapers
Seal House plastics range from commonly used polyethylene's (chopping board type material) to more specialised plastics such as PTFE and PEEK.
MATERIALS:
Seal House can assist with choosing the best material for a particular application as each of these materials offer different properties, including resistance to temperature (high or low), pressure (high or low) and a range of chemicals and also resistance to abrasion and shock.
Seal House can supply the following plastics:
UHMWPE
Nylon
Acetal
PETP
PTFE
PEEK
Other special materials upon request
No products were found matching your selection.